Fundraising tips
Your fundraising directly impacts women across the country affected by ovarian cancer through research, advocacy and support. The Ovarian Cancer Canada Walk of Hope has raised over $29 million to date. Your Walk can help further programming and vital research into prevention and improved treatments, bringing us closer to stopping this disease for good.
While the Walk will look different this year, we are all connected in a single goal - to help women live fuller, better, longer lives. As we adapt to the changes as the Walk goes virtual taking our Walk fundraising and hosting events online is fun and easy. Check out some new Virtual Event tips below.
Together, let's help save women's lives. Are you with us? Kick-start your fundraising by following these steps below:
Fundraising 101
Step 1: Register
First thing's first! Visit the registration page to sign up as an individual, join a team or start a team of your own.
Step 2: Personalize your fundraising page
Your personal fundraising page tells others who you're walking for, whether it's yourself, someone you love, or generations to come. Inspire your donors by sharing your story.
Step 3: Set your sights on a fundraising goal
An ambitious fundraising goal shows people your level of commitment to this important cause. Potential donors want to see you succeed and setting your sights high will motivate them to give generously in hopes of helping you achieve your target.
Step 4: Be your first donor
Setting the stage for giving through a personal donation highlights your dedication and inspires others to rise to the challenge by following suit.
Step 5: Reach out
Make a list of potential donors you wish to connect with. Share your story with them through emails, face-to-face conversations and social media. A variety of fundraising materials are available to assist with your outreach.
Step 6: Give thanks
Thank donors personally and update them every so often with your progress so they can understand their impact.
Team fundraising
Want to show your strength in numbers? Joining as a team is a wonderful way to experience the Walk while strengthening relationships and raising even more money to help overcome ovarian cancer.
Team Tip: Choose a creative team name and coordinate Walk day outfits to show your solidarity!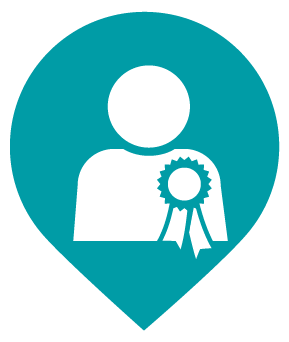 Fundraising guide for Team Captain (PDF)
COMING SOON - Motivate team members and increase donations
Corporate matching
Take your fundraising even further. Many corporations offer matching programs, in many cases these can double the fundraising efforts put forward by employees. Ask your HR department about what's available at your company.