Get ready to Walk in Vancouver, British Columbia.
The Ovarian Cancer Canada Walk of Hope is the largest and most powerful event of its kind in the country. Register today and take action so that women can live fuller, better, longer lives.
Walk Date:
September 8, 2019 at 9:00AM
Location:
Queen Elizabeth Park (Start/Finish at 33rd and Cambie Street entrance)
Route Distance:
3 km
Event Day Schedule:
9:00am - 10:00am: Registration and morning coffee
9:30am - 10:00am: Opening Ceremonies and warm-up
10:00am - 11:00am: Walk/Run
11:00am: Join us for FREE post Walk refreshments, Team & Participant recognition and Children's fun area!
Walk Chair(s):
Lorraine Trotter and Bernice White
Local Event Updates:
No single use water bottles provided: Bring your own bottle for refills
Teal Shop: There will be water bottles etc. available for a donation
Live Music: Music will be provided by Uncle Nestor a Southern Country Rock Band
Tim Horton's, Oakridge: Providing coffee again this year.
David's Tea: On site to provide us with their tea
Tisol Tent: Tisol staff will be on site providing goodies for our four legged walkers
Warm Up: This year our warm up will be provided by Ella from Barre Fitness
Mo's Hotdog Truck: They will be back again with their delicious hot dogs
Vancouver Fire Truck: For the entertainment of our little walkers
Johnny Pops: Supplying us with the delicious fruit bars
Blanche Macdonald: Make up for the adults and face painting for the little ones
Come play the "Stack Attack" with Mario to win a NES or SNES prize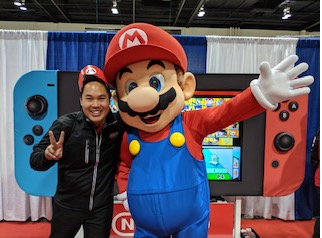 Video of the Ovarian Cancer Canada Walk of Hope in Vancouver from Nils Kimmel.
Please remember the Ovarian Cancer Canada Walk of Hope is a RAIN OR SHINE event... The Walk must go on!
Donate:
Find a Participant or Team: